Giant Magellan Telescope Wins CASE 2022 Circle of Excellence Award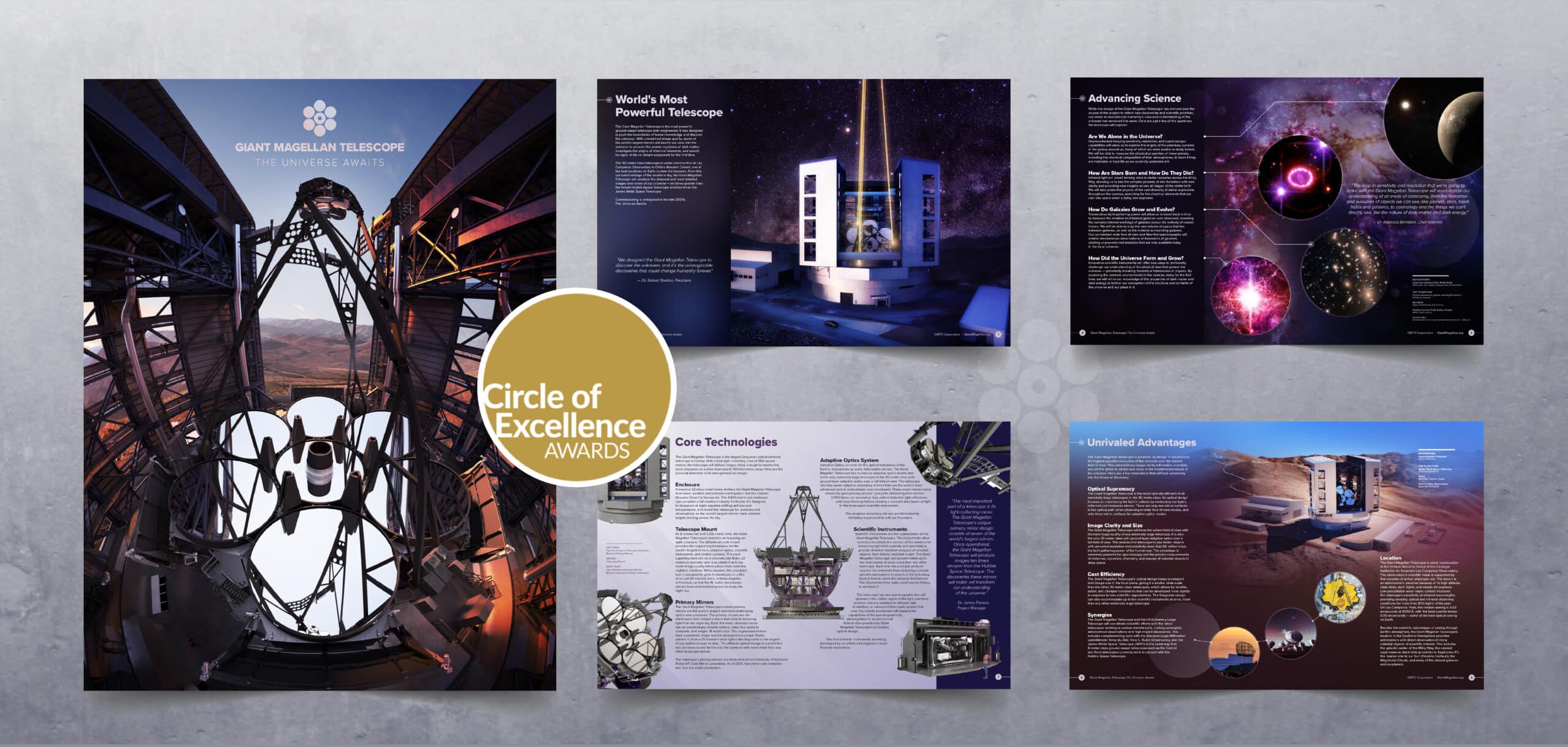 The Giant Magellan Telescope's "The Universe Awaits" brochure places Gold in the Council for Advancement & Support of Education's annual Circle of Excellence Awards
Last week, the Council for Advancement and Support of Education (CASE) announced the 2022 Circle of Excellence Award winners, the premier recognition award program for educational advancement. The Giant Magellan Telescope placed Gold in the Promotional Publications category for its "The Universe Awaits" brochure, a print brochure that serves as an informative overview of the next-generation telescope and how it will revolutionize humanity's fundamental understanding of the Universe.
In 2022, CASE received more than 4,500 entries from 636 institutions in nearly 30 countries. On the Giant Magellan Telescope's Gold Award winning brochure, the judges commented: "Fantastic nomination with beautiful photography and clear objectives. Bonus points for a fabulous and interactive website that accompanied nomination."
The Giant Magellan Telescope has been an institutional CASE member since 2018 and is honored to receive the award on behalf of our in-house communications and marketing team. Winners were selected based on several factors, including overall quality, innovation, use of resources and the impact on the institution or its external and internal communities, such as alumni, parents, students, faculty, and staff.
To learn more about CASE visit case.org
Media Contact
Ryan Kallabis
Director of Communications and Outreach